St. Andrew's Uniting Church in Sunbury . . .  is a friendly welcoming congregation and we love to see new faces at our Services, or at any of our groups or activities.  Whether you're looking for a new spiritual home or are visiting family in the area, you are welcome to join us at any time.  If 'getting there' is a problem, or if you're nervous about attending for the first time, let us know and we can arrange a lift.  When you arrive, there will be someone on duty in each foyer to welcome you.
Our church is conveniently located on the 'Village Green' in Sunbury.  This is the popular community grassy area which hosts SunFest each year.  The church land is bounded by O'Shanassy, Brook and Barkly Streets.  The driveway entrance to the car park is in Barkly Street near St. Andrew's Kindergarten.
Our postal address is PO Box 784, Sunbury 3429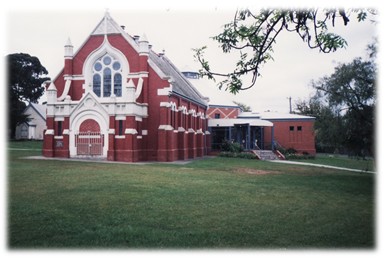 Special days next week  –  for times and venues, see  Upcoming Events 
Shrove Tuesday 28th February – Pancake day at the Drop-In Centre!
Wednesday 1st March – our Ash Wednesday Service
Thursday 2nd March – World Day of Prayer Service